SEW IT'S CHRISTMAS Day 11 - Steam A Seam + Tadah Paper Dolls (and our cutest product reviewer ever!)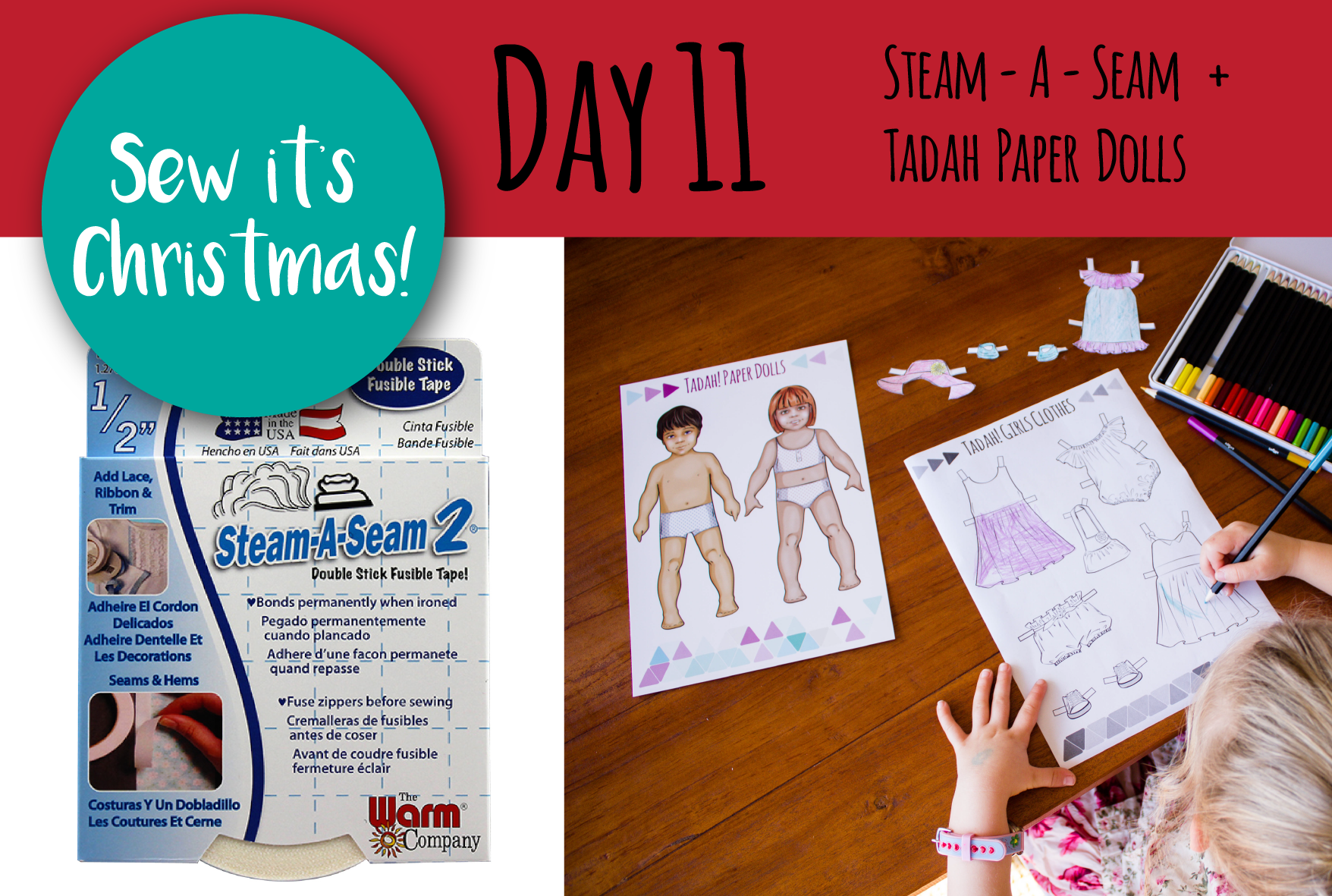 We are getting so close to the end of our little video review series and I must say I'm a little sad, I have absolutely loved making these videos and hope to continue making videos now to show new products or explain some of the trickier steps in the patterns. If you have any suggestions for videos feel free to comment below :)
Today I am introducing you to a product you probably haven't seen before (I know I hadn't until a few months ago) - it is called Steam-A-Seam and it is a fabulous adhesive tape that you can use when finishing your garments. In this video I show you how to use it to finish the lining on a Breeze Dress.
PLUS a special product review from the tiniest person in the Tadah "team" - a demo of the Tadah Paper Dolls.
You can find the Steam-A-Seam HERE and Tadah Paper Dolls HERE.
Or add these items to your Tadah wish list to give to your loved ones ;) If you haven't downloaded the wish list yet you can find it HERE.
Happy sewing everyone!
Lauren x
---
Leave a comment
Comments will be approved before showing up.