Stop! Collaborate and Listen: Chillax Pants are Here!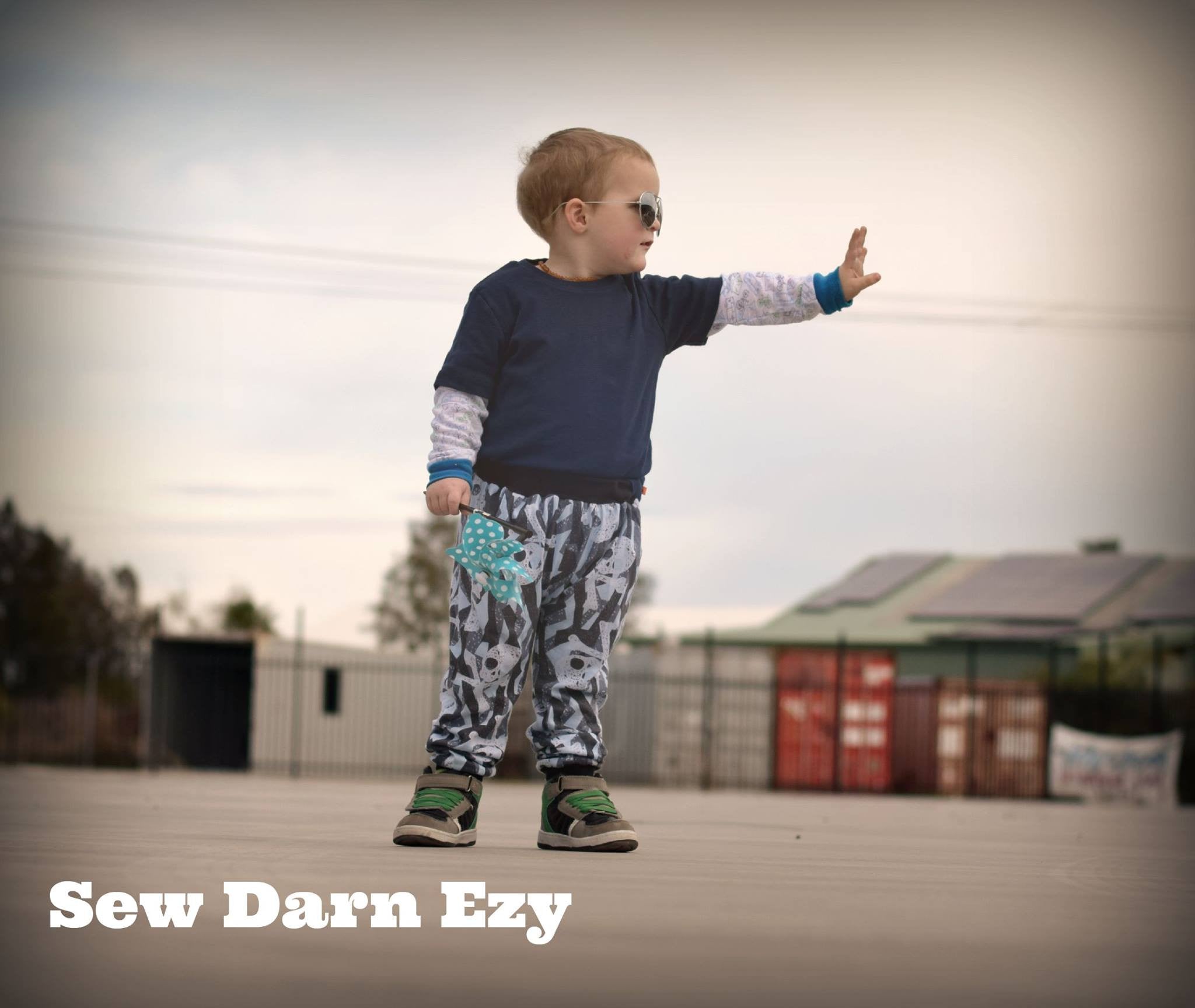 -- Feature image by Sew Darn Ezy --
We really excited to launch our new pattern - the Chillax pants! These pants are super easy to whip up in an afternoon and are perfect for girls or boys. Available in the pattern shop HERE but psssst - read to the bottom to find a sneaky discount code ;)
We've given you two basic styles. Harems with a wider leg and elastic at the ankles:
Or the dropped crotch, slouch style with tapered calves:
And this sort of style suits every age (0000 - 14 available)!
For your little newborn:
Your long-legged tween beauty:
Or your sweet teen (or in Rita's case, petite adult! Way to go Rita!)
The best thing about Chillax pants is you can totally dress them up rock-style:
Or you can dress them down hipster style:
Above: Harems with mixed fabric by Moocuzzi
You see, with Chillax pants your life's opportunities are endless:
Yeah I know, right? I've totally convinced you!! So listen Ice Ice baby, follow
this link
and get your Chillax pants pattern now! Until 10am Monday 10th Aug you will receive  a $2 discount (on either the individual OR bundled price) with the coupon RELAX.
---
Leave a comment
Comments will be approved before showing up.