Chillax Pants: All You Need to Know About Harems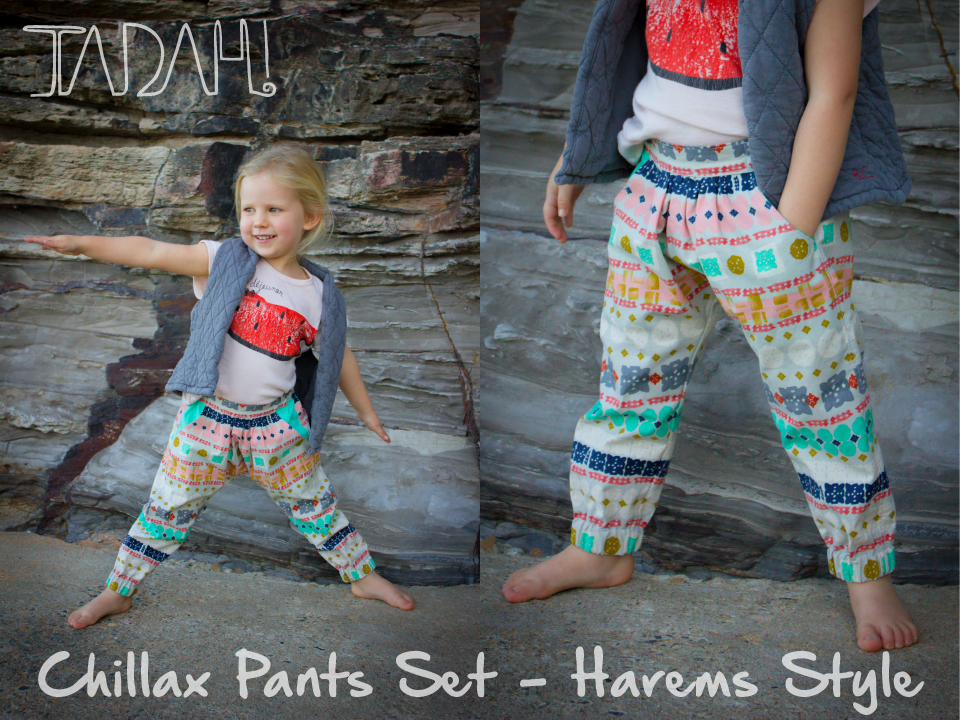 Welcome back to our dissection of the new Chillax pattern!
So one of the questions on Facebook today was, what's the difference between Harems and Slouchies? Great question! I'm going to let the diagram below do the talking:
Harems can be made in a range of fabric types including most light-medium weight fabrics including: quilting cotton, poly cotton, rayon, jersey knit, cotton lycra, linen, chambray, cotton lawn, voile, poplin, you name it! And why not get creative with your styling. Check out the cute trim on these next babies:
Above: Harem pants with pocket trim by Sweet Fable
In my last post I shared some of our amazing tester photos of the slouch pants. Today I want to show off some more harems and some great styling in some flat lays.
Above: Harem pants with contrasting pockets by Daisydoo
Above: Boys harems by Daisydoo
Above: Iddy biddy 000 harems by RD Threads
So what are you waiting for? A quick sew is a fun sew! Experiment with colours and patterns and get your kids comfy!
And if you haven't already purchased, get your pattern here for littlies or here for biggies.
--- Article written by Nicola Falconer for Tadah! August 2015 ---
---
1 Response
Leave a comment
Comments will be approved before showing up.