Sew Along - All Seasons Dress - Day 1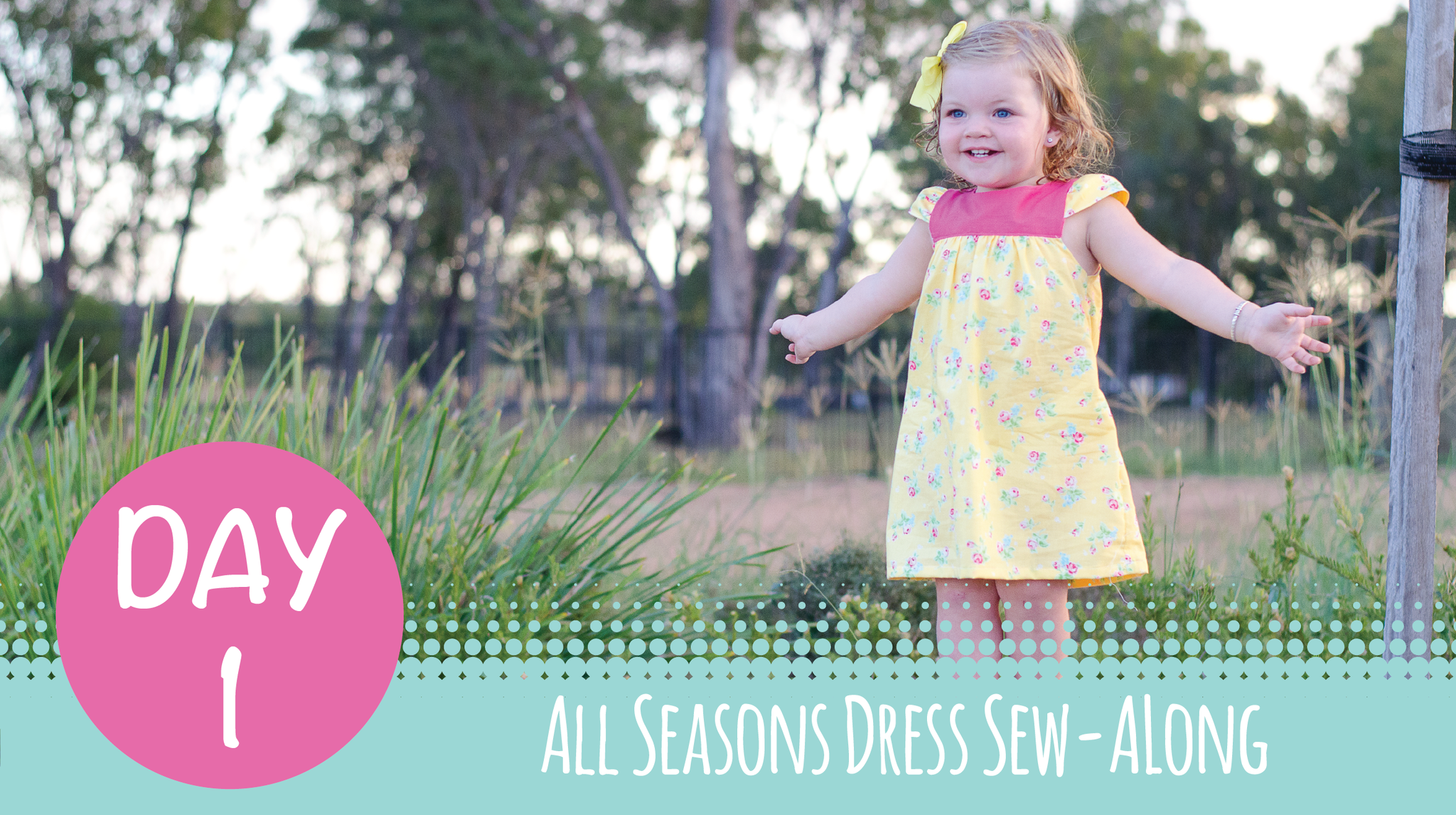 Morning all,
I'm so happy you're joining in the All Seasons Dress SAL! It's one of my favourite dresses for a quick day-to-day dress. 
I've made my kids loads of sleeveless ones and layer them up in winter, like pinafores. 
Today is a pretty cushy day, we're covering of steps 1-10 which is pretty much only prep of the lining and sleeves and collar (if you're making that option) 
I have a really small hack for making the ruffle sleeve into a flutter sleeve in the video below.
So, let's start with preparing the back of the dress. Cut one dress piece in half down the length of the center. 
Overlock down the centre back - the length you just cut.
Pick up your lining pieces and make sure they all match to make a full bodice - double check, because the left an right back bodice pieces are different.
Iron up your lining pieces 1/2" and make sure you mark your gathering notches on all your pattern pieces 
I'm not making a collar, but if you are, follow steps 4-6. If you're making ruffles, follow step 7, if you're making sleeves, follow step 8-10. If you want to make the flutters, then follow the exact same steps as the sleeves. 
So for the sleeves/flutters - press them nicely, wrong sides together
Then pop a gathering stitch in the raw end (both layers) of the flutter/sleeve together
And we're done for today, see I told you it was cushy!!
see you all tomorrow 
Tanya x
---
1 Response
Leave a comment
Comments will be approved before showing up.