Kids Clothes Week Day 3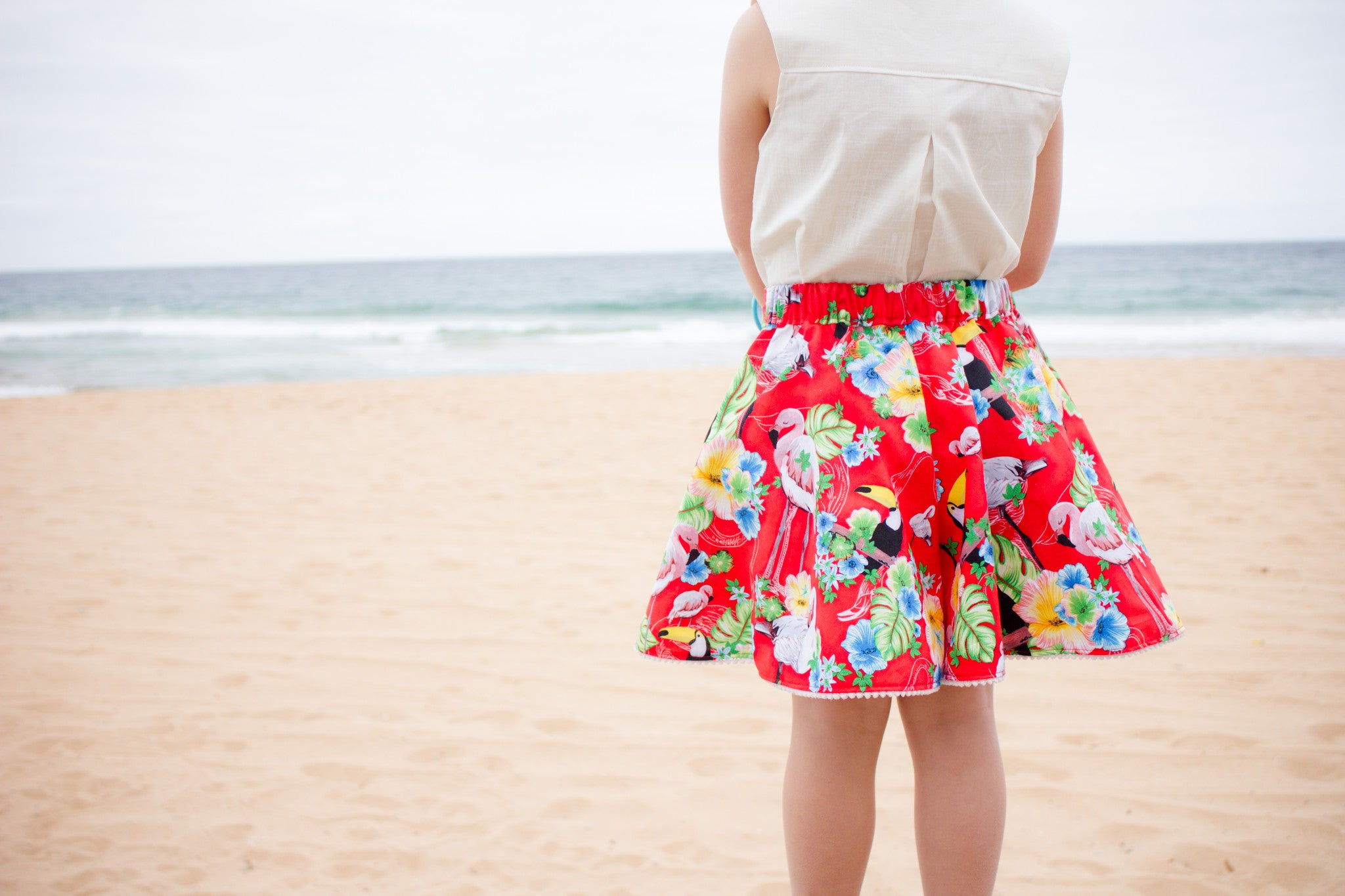 Hey comrades, how's the sewing going? I continued to cut out duffle coat fabric last night to a taped season of the Borgias, until I decided it really is not as good as the Tudors, so I deleted the whole lot! The cutting continues...
Soemthing that caught my eye in the KCW community today:
Ruched shorts! How I love thee. Today on Facebook I found a delightful pair of pattern hack Flexi's by Rebecca Ford that provide some stiff competition. Black and white cutie patootie shorts? Yes and yes. I'm such a big fan of getting away from PINK on girls! Well done ladies.
Which brings me to today's Tadah! inspiration: Moku shorts.
Does this girl have spunk or what?! And the hilarious thing is, she could be mistaken for my daughter (but she's dear Lauren's)! These shorts are more awesome than awesome. Do you know why? If you have a daughter like mine then she refuses to get out of skirts and dresses. Sound familiar? Well, enter Moku shorts. So much drape they can be mistaken for a skirt but with the modesty of shorts for many of those legs akimbo moments our little girls seem to get up to.
I love the shout out loud nature of this fabric with its macaws and flamingos. It completely embodies preschoolers and their love on life! And when I was sifting through fabric with Cristy of Muddy Ruffles, it got me thinking about my 4-month sabbatical to South America, which is, ok, wait for it... almost 20 years ago. (sorry dear readers as I have a moment to myself... can I seriously be that old??!!)
All that time ago, I ventured the length of Chile, into Argentina, across back up to Bolivia and Peru, finally exiting at Ecuador on the Equator. A trip of a lifetime. The fabric choices below bring back these memories: llamas on the roadside hiking in Peru, foliage and butterflies of Iguazu Falls; the textiles of the Ecuadorean markets, the flamingos on the altiplano of the Atacama Desert, the thistles in the Bolivian highlands which seemed more Scottish moors than South American. Ahhh, good times.
So in South American spirit, Muddy Ruffles and I bring you some fabric inspiration for your South-American-Motorcycle-Diaries-Moku-shorts-odyssey!
Above: Fiesta by Michael Miller
Above: Flamingo Paradise by Robert Kaufman
Above: Ex Libris by Alison Glass
If you make ANYTHING with these fabrics, I'm dying to see. I just love them!
xx
--- Article written by Nicola Falconer for Tadah! June 2015 ---
---
Leave a comment
Comments will be approved before showing up.