2016 in a nutshell.. plus the theme for 2017!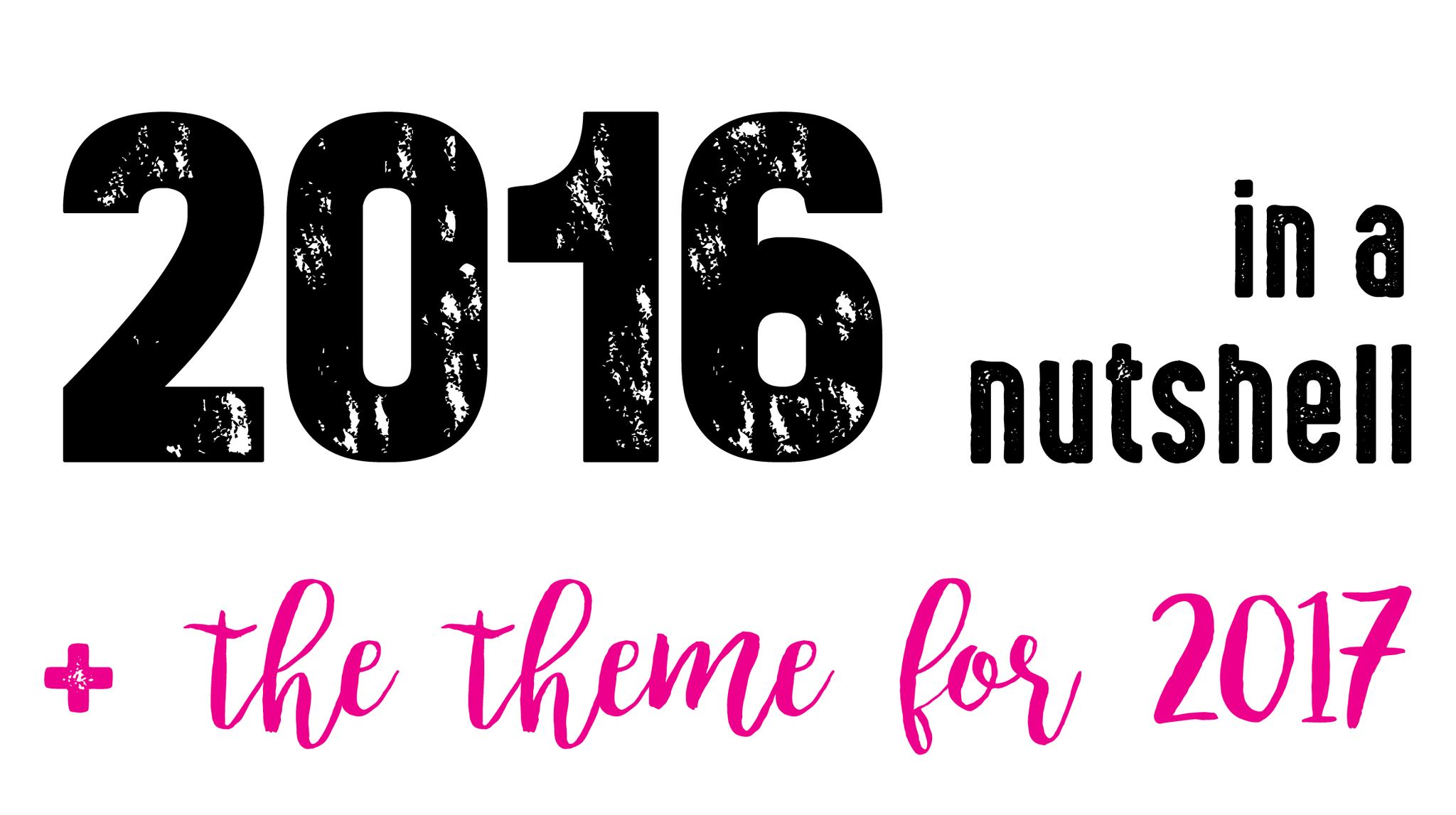 Good morning lovelies!
I started writing this blog post a few months ago (i.e. around new year's resolution time) and as I rode to work this morning on the Tadah-mobile I was having a quiet moment of reflection and thought I should finish this off, so here goes..
January is always a time of reflection, and future planning. Whether you believe in "new year's resolutions" or not, the idea of a fresh year with so many possibilities makes most of us consider where we have come from in the past year and where we want to be at the end of this one!
2016 was an interesting year for Tadah.. Outwardly it probably looked like I was taking it easy and having a rest but I promise you this was not the case! In fact, it was probably my most challenging year to date.
Every year I set myself a goal for the year, it isn't ever anything specific but more of a theme for where I want to improve. Last year the theme was "back to basics" .. This business has grown beyond what I ever imagined and I guess as a result I wasn't properly set up or prepared for many things. My website, business structure, book keeping, everyday processes all needed an overhaul and last year that is what happened - it was laborious, time consuming, draining and downright frustrating but the many months that went in to all of this behind the scenes has definitely been worth it and laid a solid foundation for my 2017 plans.
Side note here: I need to give a HUGE shout out to my amazing bookkeeper Sally from Balance Books. This lady is an absolute gem - she has shown me nothing but patience and understanding while setting up an amazing bookkeeping system for Tadah. If you need some help in this area definitely drop her an email!
The second half of my "back to basics" theme for 2016 was to get back to my roots, my core beliefs, and starting to put more of that in to my business. We made a big push in 2016 to make Tadah a more sustainable business and to really reduce our environmental footprint. We did this in several ways..
Our fabulous Tadah-mobile arrived mid year! In the last 6 months of 2016 this little cargo bike rode over 1000kms, taking parcels to the post office and back and running general errands for the business. That is 1000km of pedal power instead of petrol power! Not to mention the killer calves I am working on :P
A HUGE thank you to Peter from The Bicycle Import Co for putting together and kitting out this amazing bike for our needs. It is well loved not just by us, but all our local friends that like to give us a honk and wave as they see us cruising the streets (or jump in for a ride)!
We also moved our pattern booklet production to a local factory because we believe in supporting local businesses and quality over quantity. This also means that our booklets travel a very minimal distance to make it to us, reducing their environmental impact.
Majority of our packaging has also been changed to more environmentally friendly alternatives. We are now using 100% recycled poly mailers (which can not only be recycled again but also reused) and 100% recycled cardboard envelopes to send all of our goodies out around the world!
And finally - our own fabric collection!! Made from beautifully soft GOTS certified cotton which means that not only is the cotton grown with no nasties (which makes it much healthier for our planet) but it is also grown with high social standards. The fabric is made in Melbourne and printed right here in Sydney, so once again we are able to support fellow Aussie businesses and our local economy.
So what is the theme for 2017 you might ask?
Well its a bit of a double whammy this year.. I want to focus on BALANCE and CONNECTIONS. In my personal life and business I want to get the balance back and really focus on building and sustaining connections with my customers, fellow business owners and general community.
The first step? Our new Tadah showroom/shop/office space!! This has been an enormous effort to get this space looking the way I want it to, and it is *almost* there! More on this later ;)
We have also kicked off the year helping out the wonderful team at Project KIN on a fun charity project which I will tell you more about soon!
Its going to be another BIG year and I really hope you will all come along for the ride. If you have any suggestions or ideas to make Tadah even more awesome in 2017 we would love to hear them! Drop us an email :)
Until next time, happy sewing!
Lauren x
---
4 Responses
Leave a comment
Comments will be approved before showing up.