Sew Along - Jaunty Dress - Day 3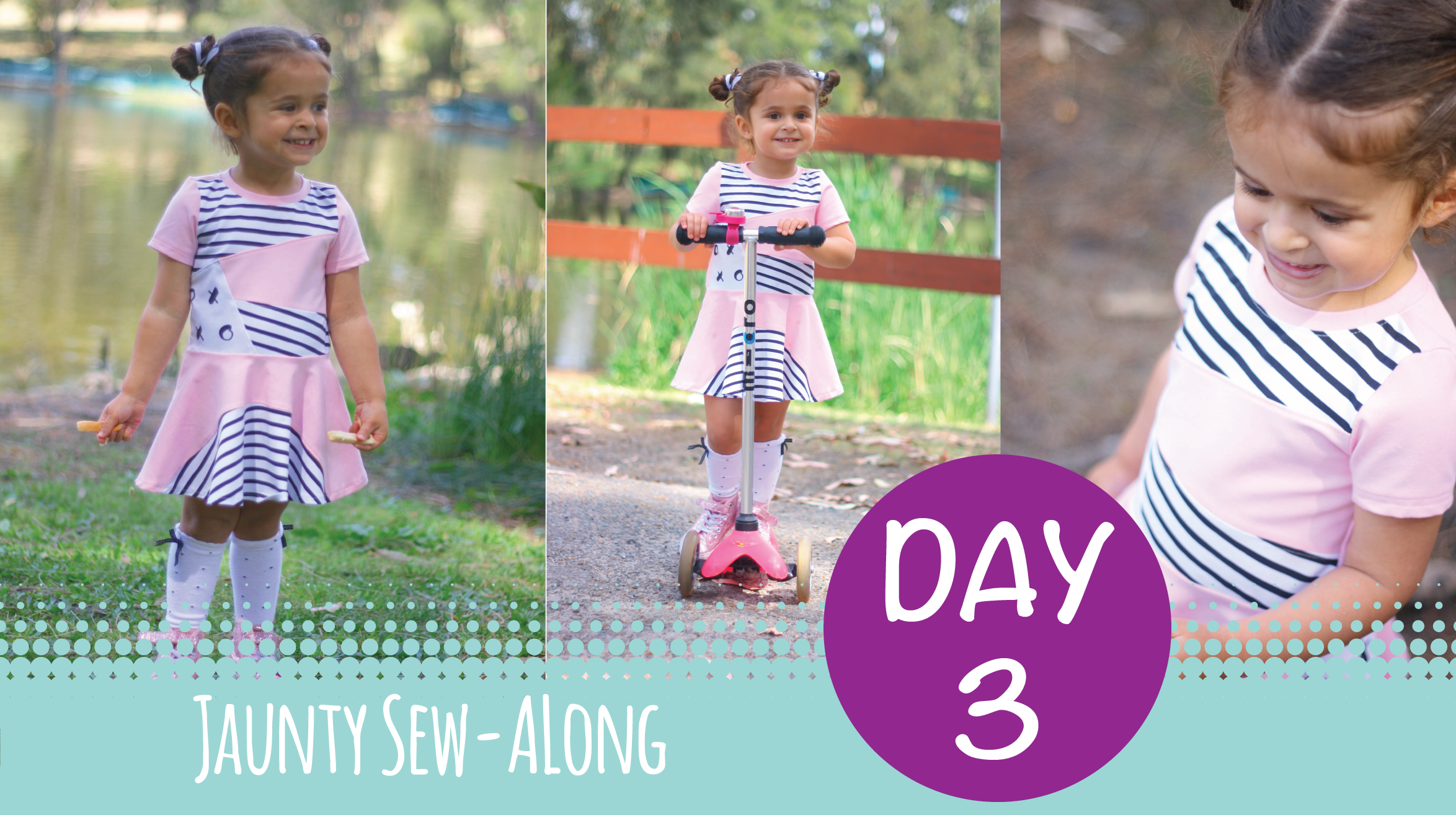 Hi Everyone!
I've recovered from my technical disaster yesterday!! Today we're going to be sewing up the side seams, basting down the tulle overlay (if you've made one) and hemming the skirt - so a nice quick day!
There were a couple of people doing a neck binding, so I've made a couple of videos to outline that process. I will admit upfront this is not my favourite option - I like the neck band better - it's easier and quicker!
Then sew the first bit of the binding down
And onto the side seams and adding a tulle overlay (if you're adding one)
And then lets hem the skirt. There are rolled hem instructions in the pattern if you like that look - I'm going to be overlocking the edge and then folding up and top stitching.
I know I SAY go slow, and then I go fast - mostly because a really slowwwww longggggg video would be super boring for you guys!!
I will see you all tomorrow to attach the skirt to the waistline of the bodice and we will be diggty done!!
Happy Sewing
T x
PS: I'm going to try out the clear elastic on the waistline to stabilise it, if you want to try that, then grab some before tomorrow!
---
Leave a comment
Comments will be approved before showing up.