Sew Along - Jaunty Dress Day 4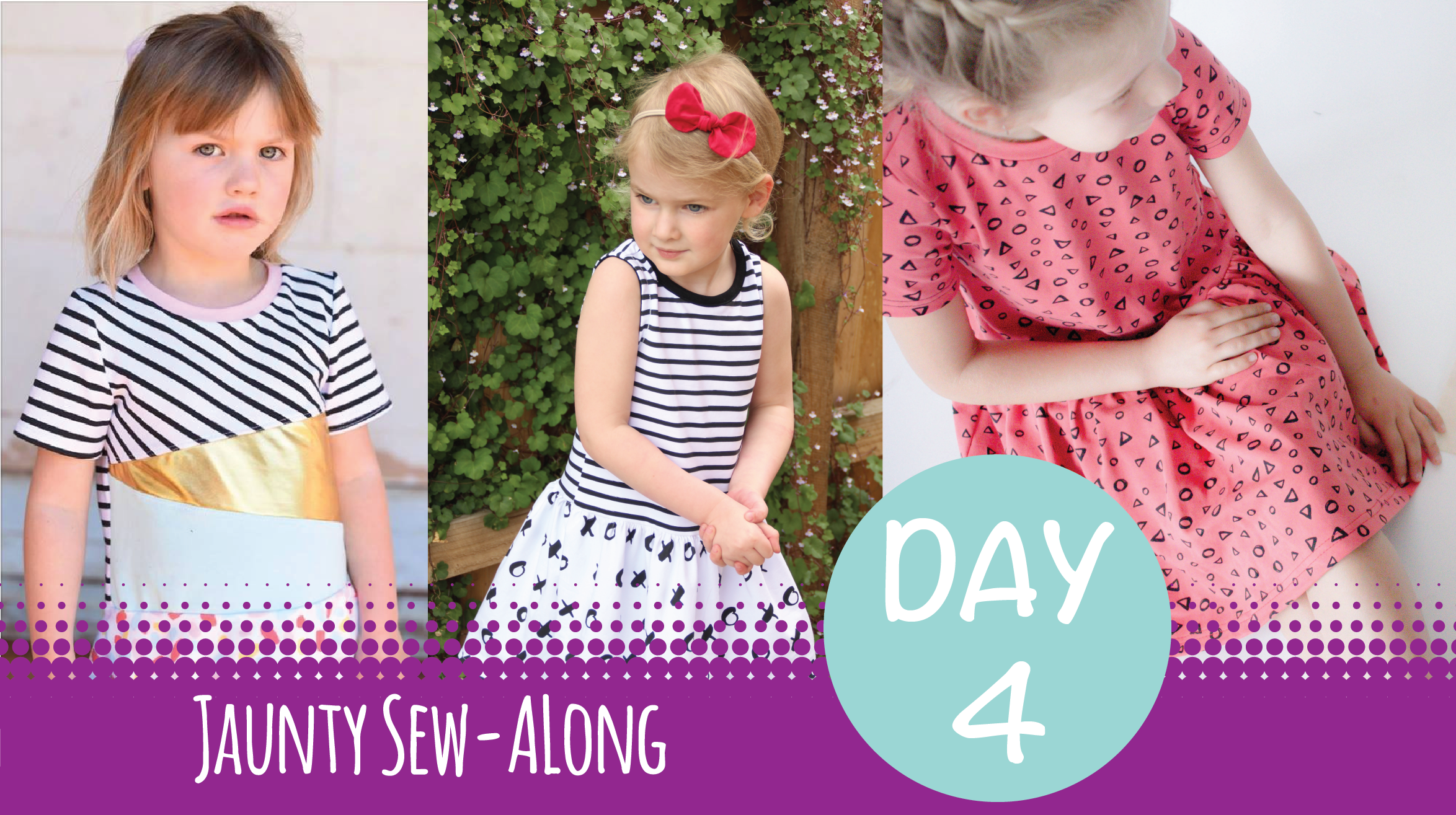 It's the last day woooooohooooo! By the end of the day you'll have a totally completed dress!
If you get to the end and think "this looks pretty average" don't despair, it all comes with practice. My biggest tip for knit is to GO SLOW, much slower than normal. Also, once you learn what settings on your machine suit knit, that will also make a big difference. So, in saying that you're probably thinking "but knit is so expensive to sew with, how do I practice?" I have a couple of ideas - I use old t-shirts of mine or hubbies to practice on, or go to Vinnies and see if they've got some dresses or tee's you can upcycle to practice on - both of those make cheap practice fabric!
No, to todays step of attaching the skirt. I've made two videos, one to walkabout easing the circle skirt on. If you're making the gathered skirt, you can attach it just like a woven skirt. I couldn't find any clear elastic at my local so unfortunately I can't demo that bit - sorry!
As always, if you have any more questions please ask. I still haven't worked out how to reply to comments on this blog, so here is the link to our Facebook Group
Happy Sewing peeps, I'm off to take my kiddos to visit my dad for the day
T xx
---
1 Response
Leave a comment
Comments will be approved before showing up.