Tadah Tea Party Sew Along - Day 3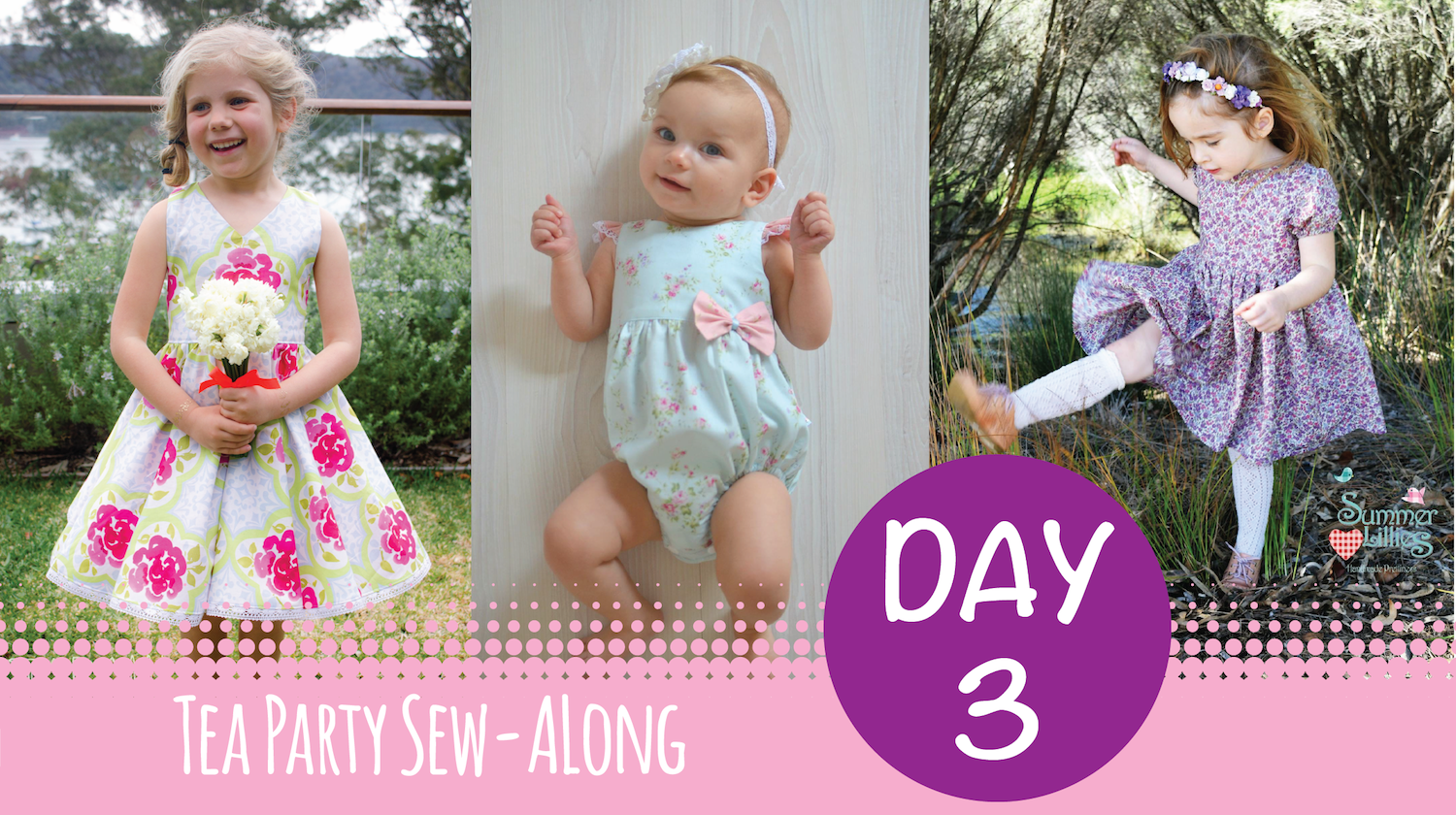 Day 3! And we're onto skirt attachment!!
I'm going to cover attaching a skirt to:
*the sleeved dress - done in one long piece
*the normal tea party dress - done in three pieces and enclosed
*the normal tea party dress - done in 1 piece and NOT enclosed (oooohhhhh naughty!)
*the normal tea party dress - done in 1 piece and enclosed but done backward.....
Anyhooooo lets start with the normal tea party dress, done in three pieces and the backward version of this too.
And, if you struggle to catch all your lining when you topstitch your bodice, you may like to try doing it the opposite way... remember I said to press your outer pieces up? Well - if you attach your skirt pieces like this, then you can sew down the outer bodice instead of trying to sew down the lining....
EDIT:  I FORGOT TO MENTION THAT FOR THE BACKWARD METHOD TO WORK YOU WILL NEED TO SEW UP THE BODICE SIDE SEAMS FIRST - BEFORE YOU ADD THE SKIRT 

<iframe width="560" height="315" src="https://www.youtube.com/embed/t7ijU7Hagpo" frameborder="0" allowfullscreen></iframe>
Then pin your gathers and push them around till you're happy with them.
Then sew your skirt to your bodice with a 3/8" seam allowance - you'll notice my needle is in the middle of my two gathering stitches, so the bottom gathering stitch is holding my gathers in place nicely while I attach the skirt. 
I'm super sorry that I'm running behind, so I will have to continue either tomorrow or later tonight
T x
---
Leave a comment
Comments will be approved before showing up.