Which Tadah Pattterns have PROJECTOR FILES & LAYERS?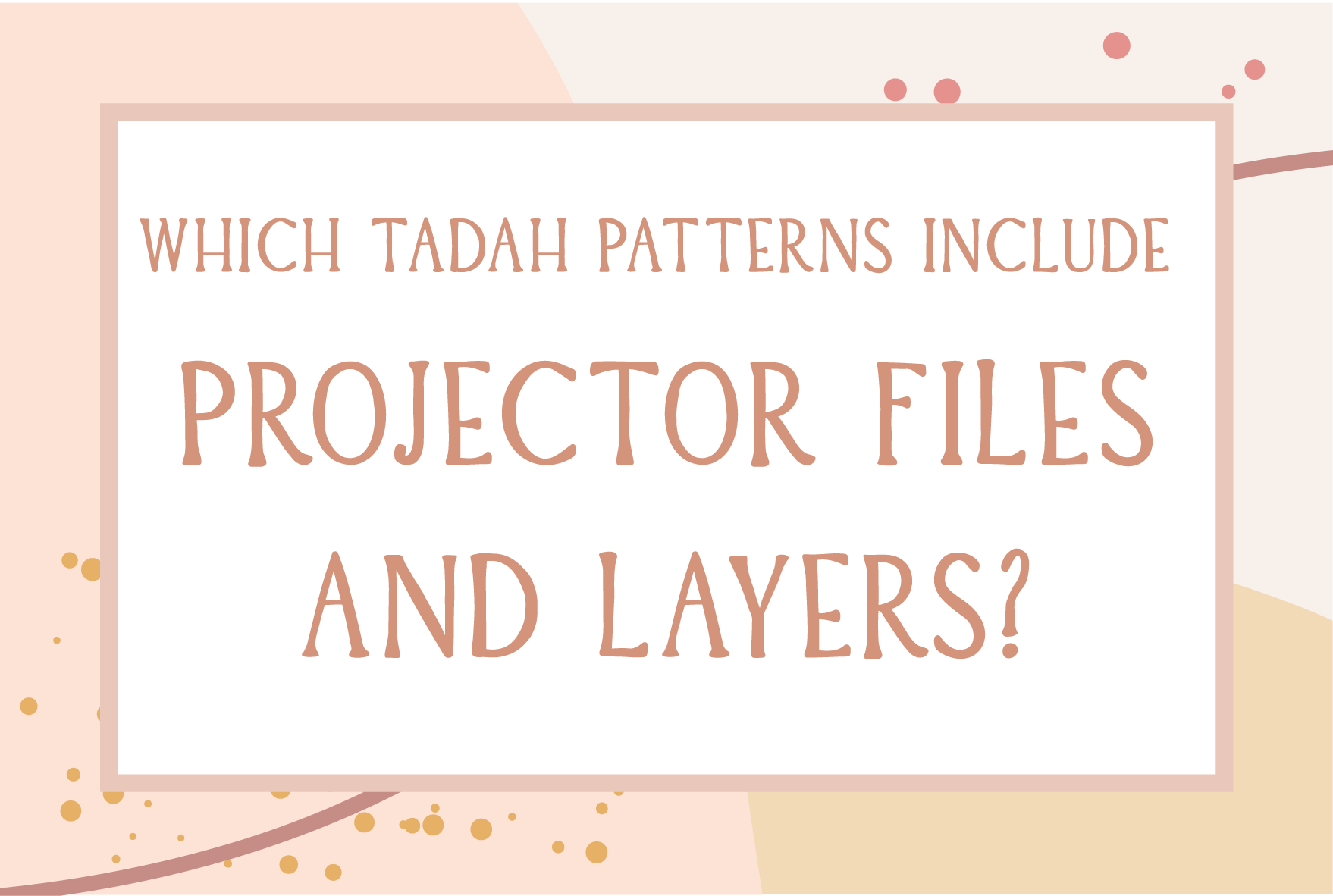 As we roll out our layers pattern updates, many people have been commenting, messaging and email to ask "Is XYZ pattern available with layers / projector files yet?" so I thought I would keep a updated list on the website to refer people to. Each time a pattern is updated we will update our list here.
Tadah Patterns LIST:
And our add-on's and freebies:
---
Leave a comment
Comments will be approved before showing up.